JOINING THE CORPS
The Corps is actively seeking new members from our community! We accept one or two recruit classes each year. Young men and women must be between the ages of 10 and 18.
No prior musical experience is required. We have professional instruction in music theory, music literacy, the fife and the drums.
There are three levels of ability in the corps: Recruit, Junior, and Senior. The goal of all members is to reach Senior status, to parade and wear the Regimental uniforms reminiscent of the 18th century musicians who served in the Continental Army here in Yorktown, Virginia. In reaching this goal, each member, both fifers and drummers, will be able to read music, learn a minimum of 24 tunes, and march and perform in frequent public appearances. Corps members are taught by professional instructors and are provided the opportunity of attending musters of similar corps throughout the United States.
If you are excited by our American heritage and want to pursue excellence as part of our organization, the Fifes and Drums of York Town wants to hear from you!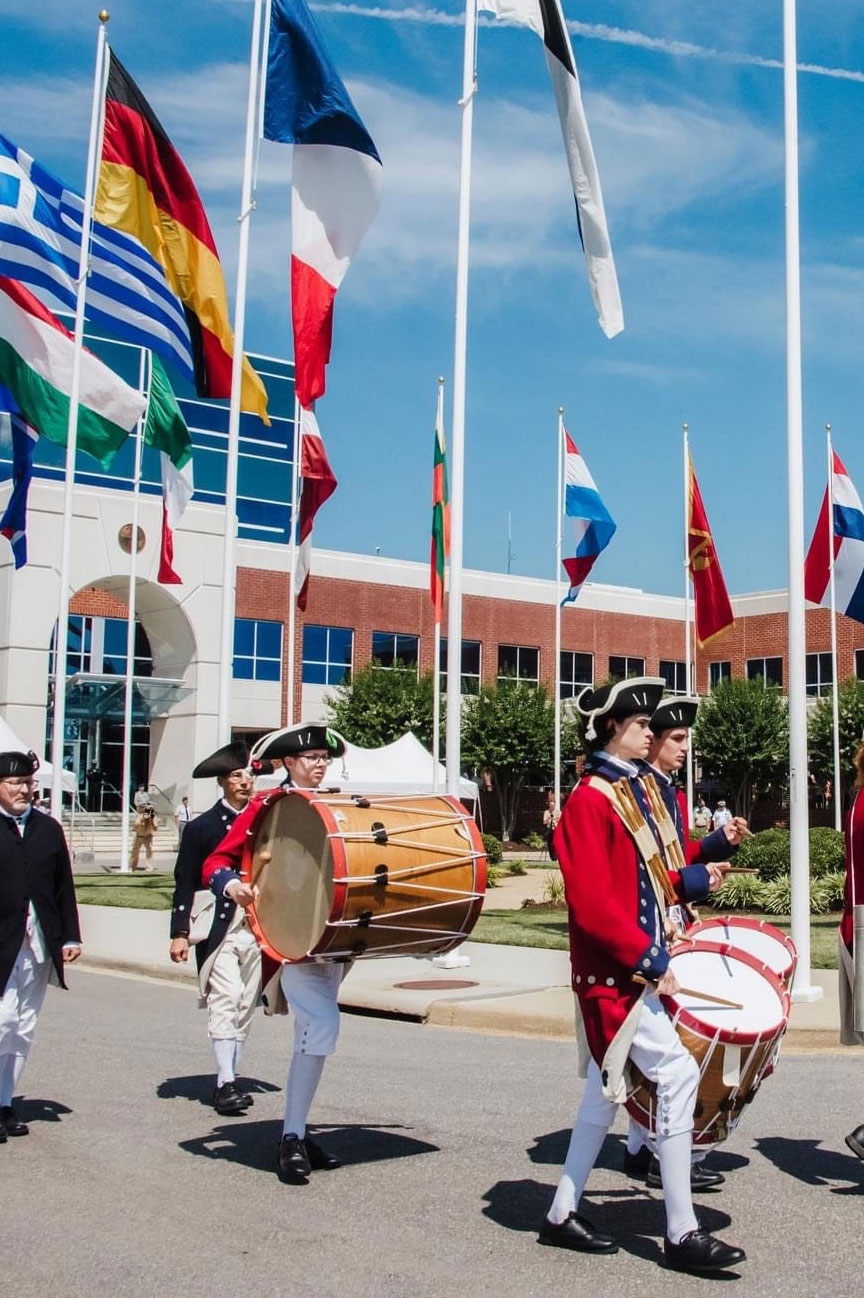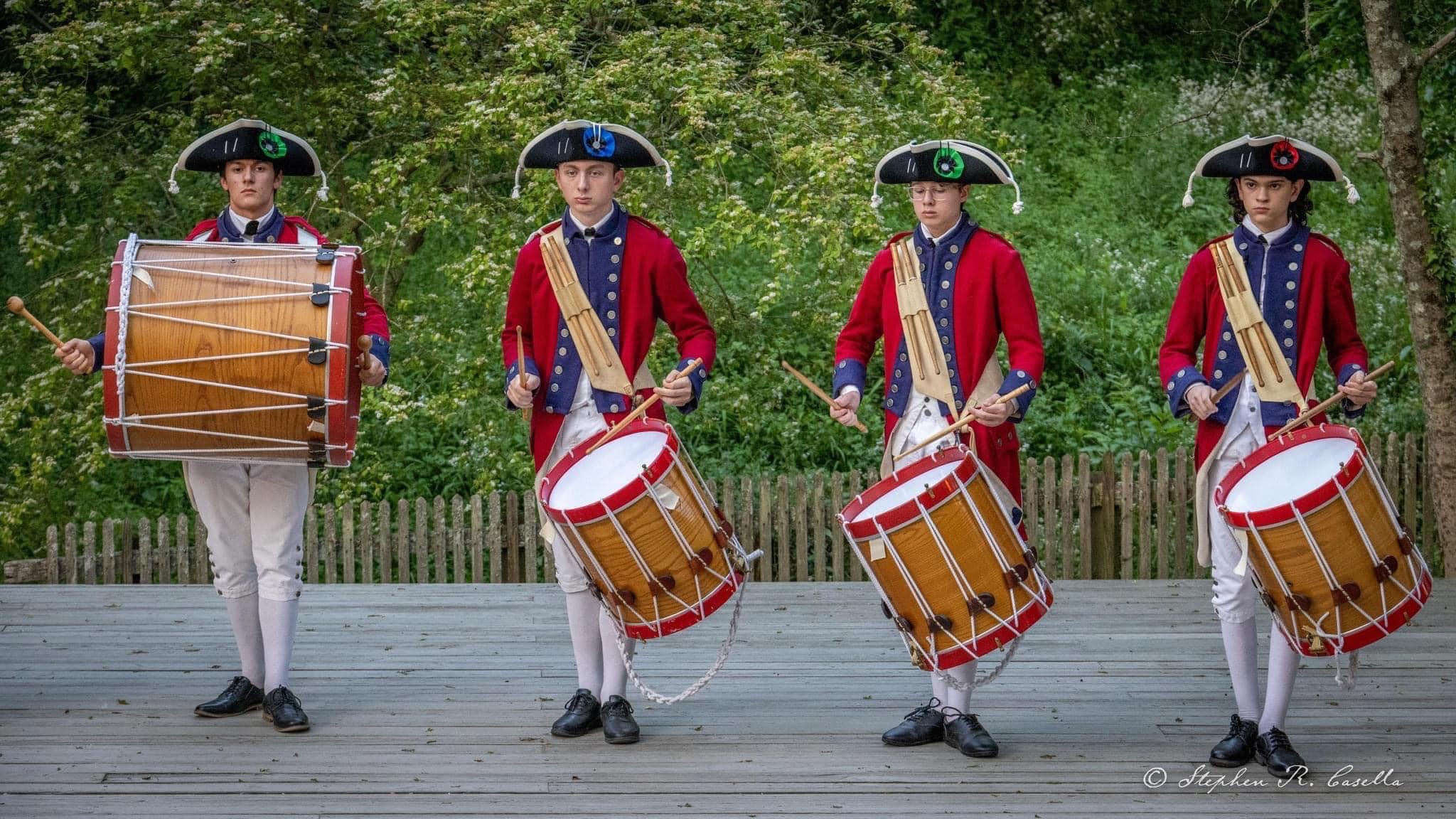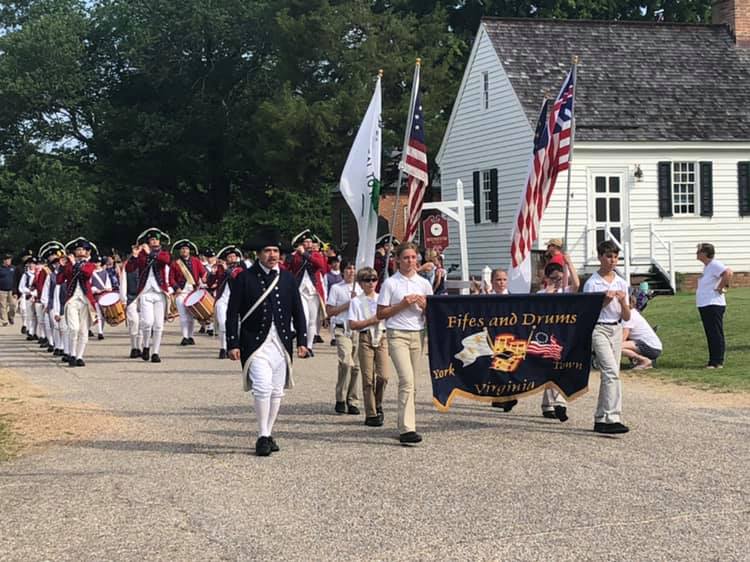 Recruit classes usually begin in January. We strive to keep costs as low as possible. Monthly dues are $40, plus initial fees to cover instruments and gear. During performances, recruits serve as flag and banner bearers. As members progress in skill and rank, they earn increased performance and leadership opportunities.
PRACTICES & PERFORMANCES
Professional instructors guide our young musicians as they master a repertoire of 18th-century military field music. We hold weekly rehearsals and perform frequently in Yorktown. In addition to regular shows during the summer, the corps is featured year-round at community events such as parades, Independence Day celebrations, and Yorktown Day in October. We take our show on the road every year to places like Valley Forge, Independence Hall, Mount Vernon, and the U.S. Capitol.